Regular price
$24.99
Sale price
$16.70
Unit price
per
Sale
Sold out
Temporary-Tattoo in style with our stunning Butterflies Temporary Tattoos. Perfect for adding a touch of nature-inspired beauty to any occasion. These artisan tattoos are long-lasting and ideal for festivals, parties, weddings, and fun!

Product Details:

🌟 Set includes 6 temporary tattoos.
🦋 Designs feature vibrant butterflies in nature.
💧 Easy to apply and remove.
💪 Long-lasting and waterproof, but removable with baby oil or rubbing alcohol.
📏 Tattoo size: 3 x 3in (7.6x7.62cm).
🎨 Tattoos available as a set or individually in a variety of styles.

Application Instructions:

🧼 Clean and dry the skin where you want to apply the tattoo.
🌊 Remove the clear sheet and place the tattoo face down on your skin.
💦 Wet the back of the tattoo with a damp cloth or sponge.
🖐️ Press down firmly and hold for 10-20 seconds.
🚀 Carefully peel off the paper backing to reveal your beautiful tattoo.

Care Instructions:
To prolong the life of your temporary tattoo, avoid rubbing and keep it dry as much as possible.

Shipping and Handling:

📦 We ship within 1-2 business days.
🚚 Standard shipping typically takes 2-5 days

Add a touch of natural beauty to your look with our Artisan Floral Temporary Tattoos. Order yours today and be ready to bloom out!
View full details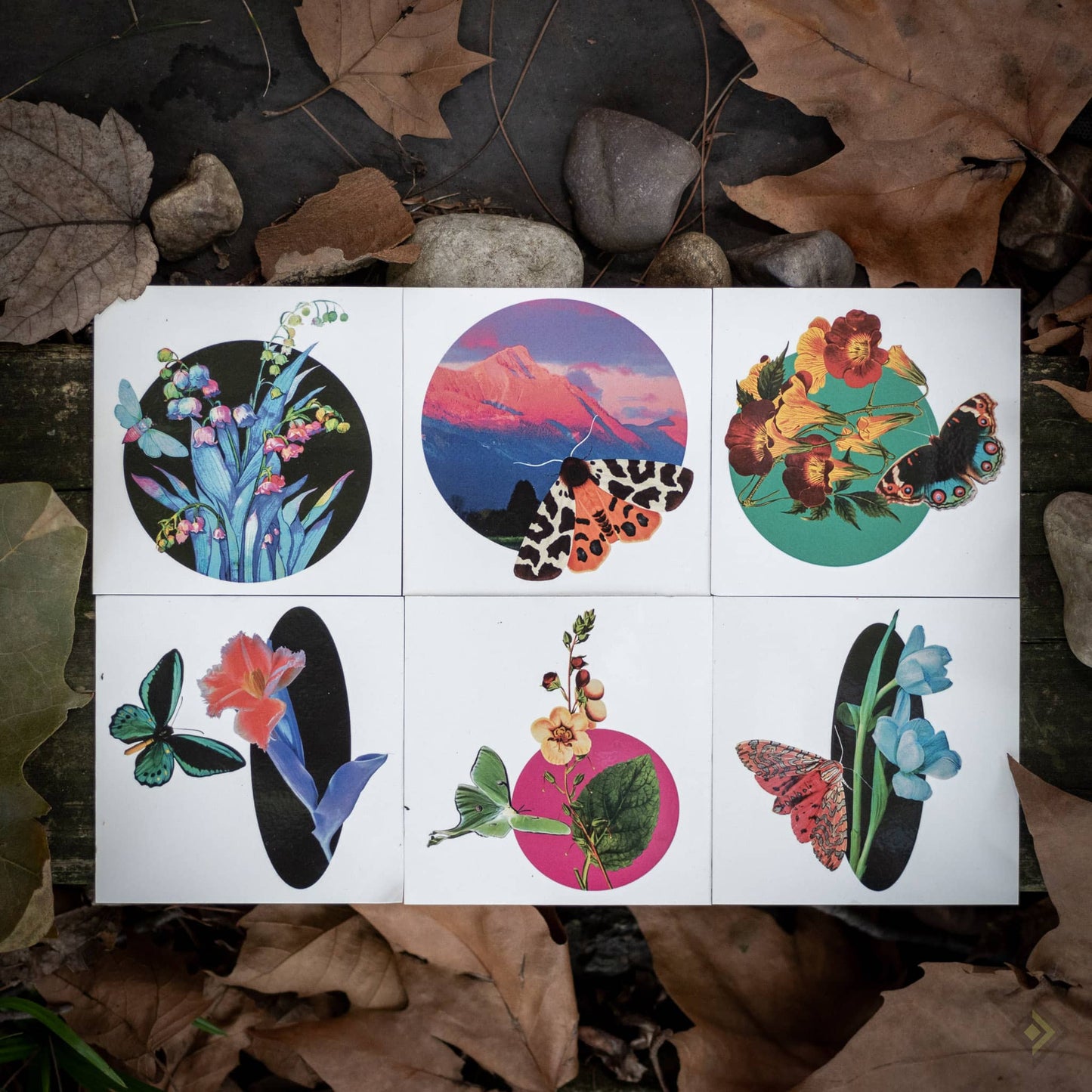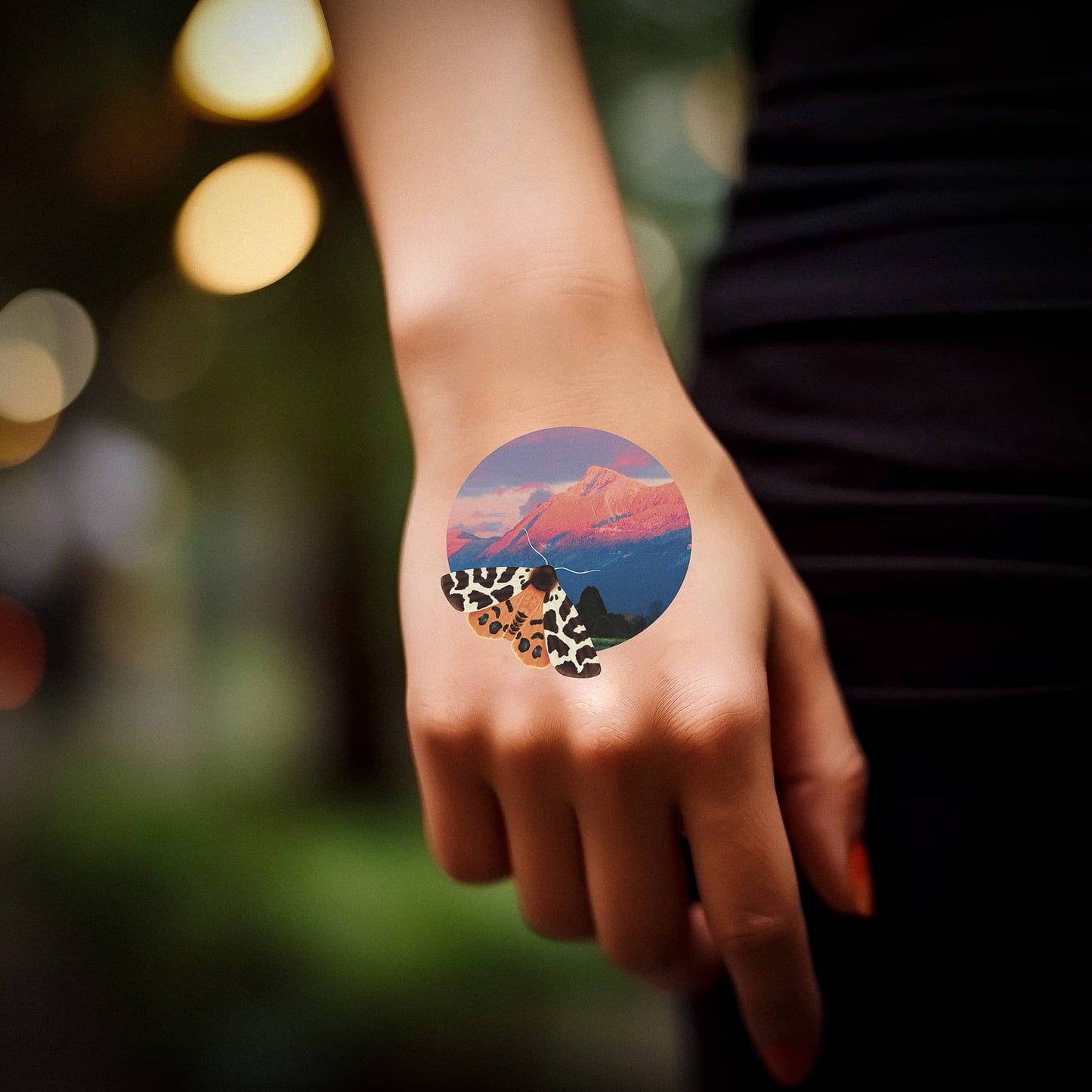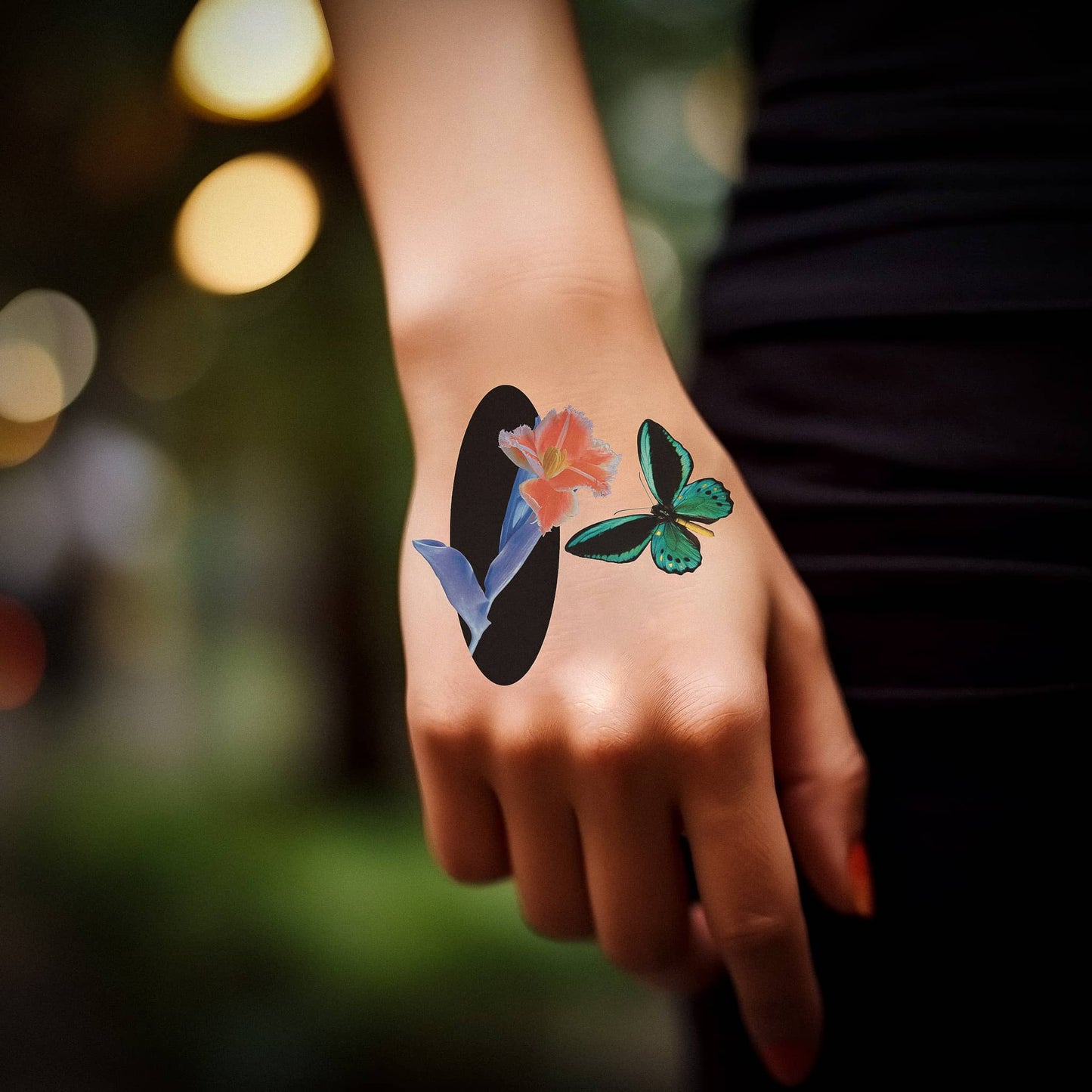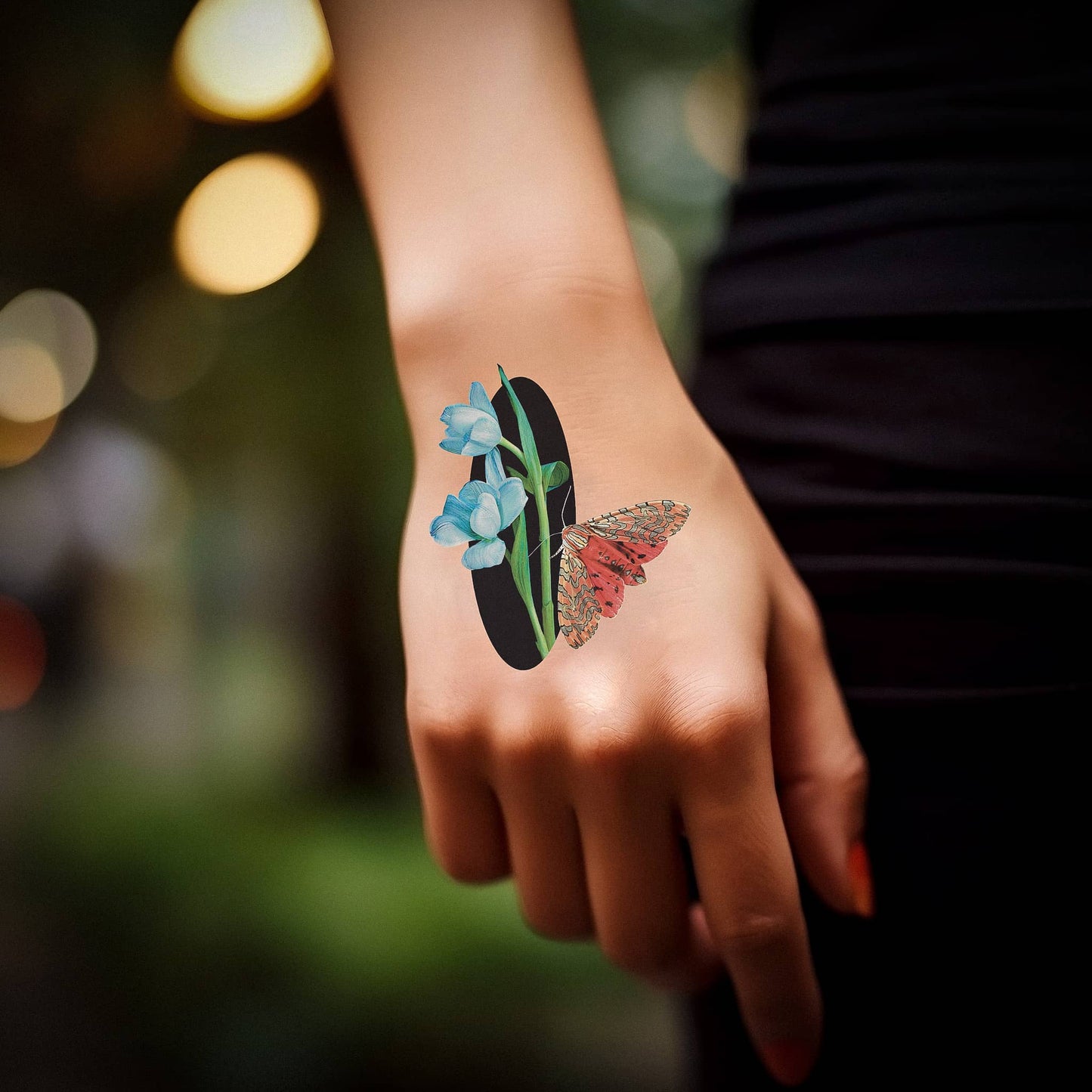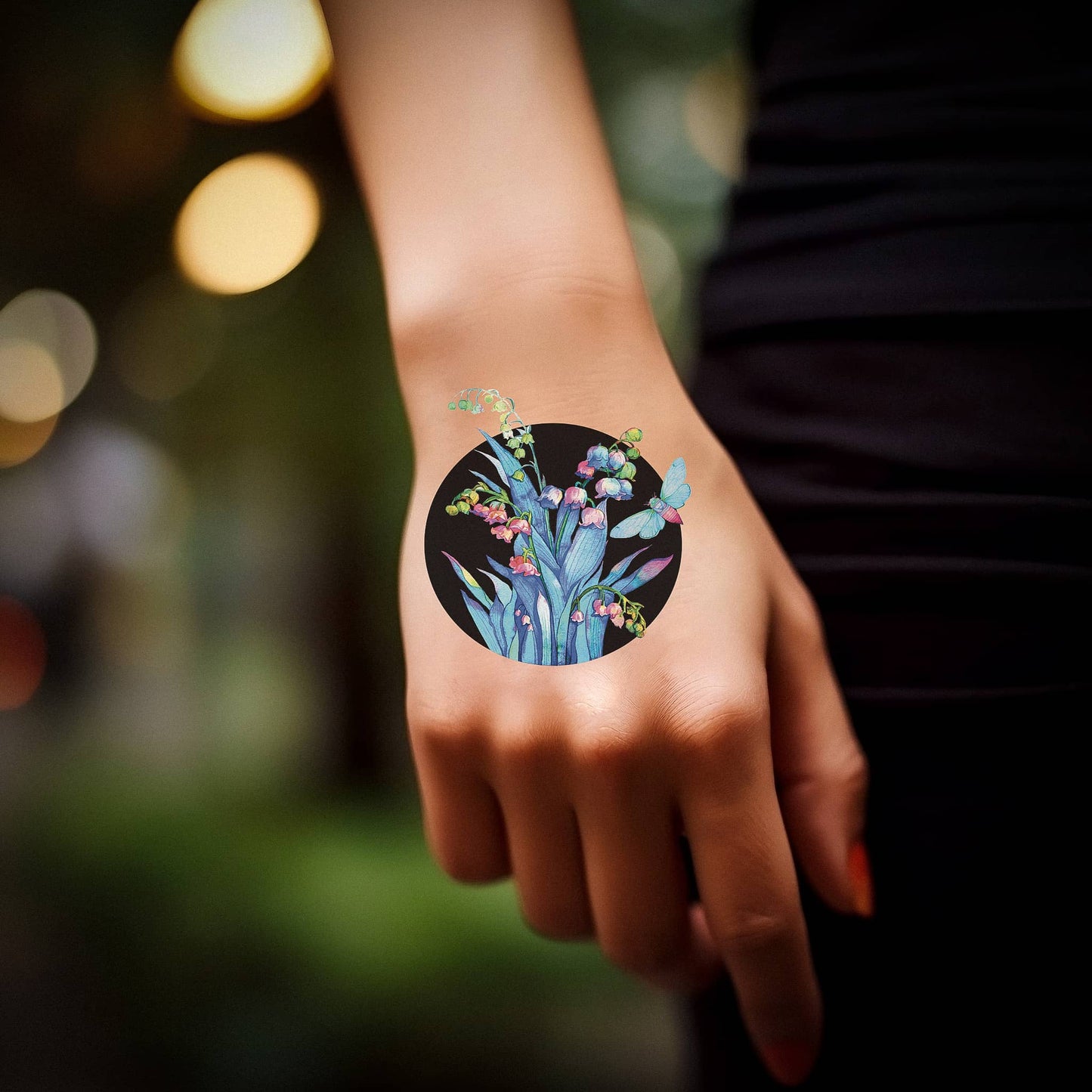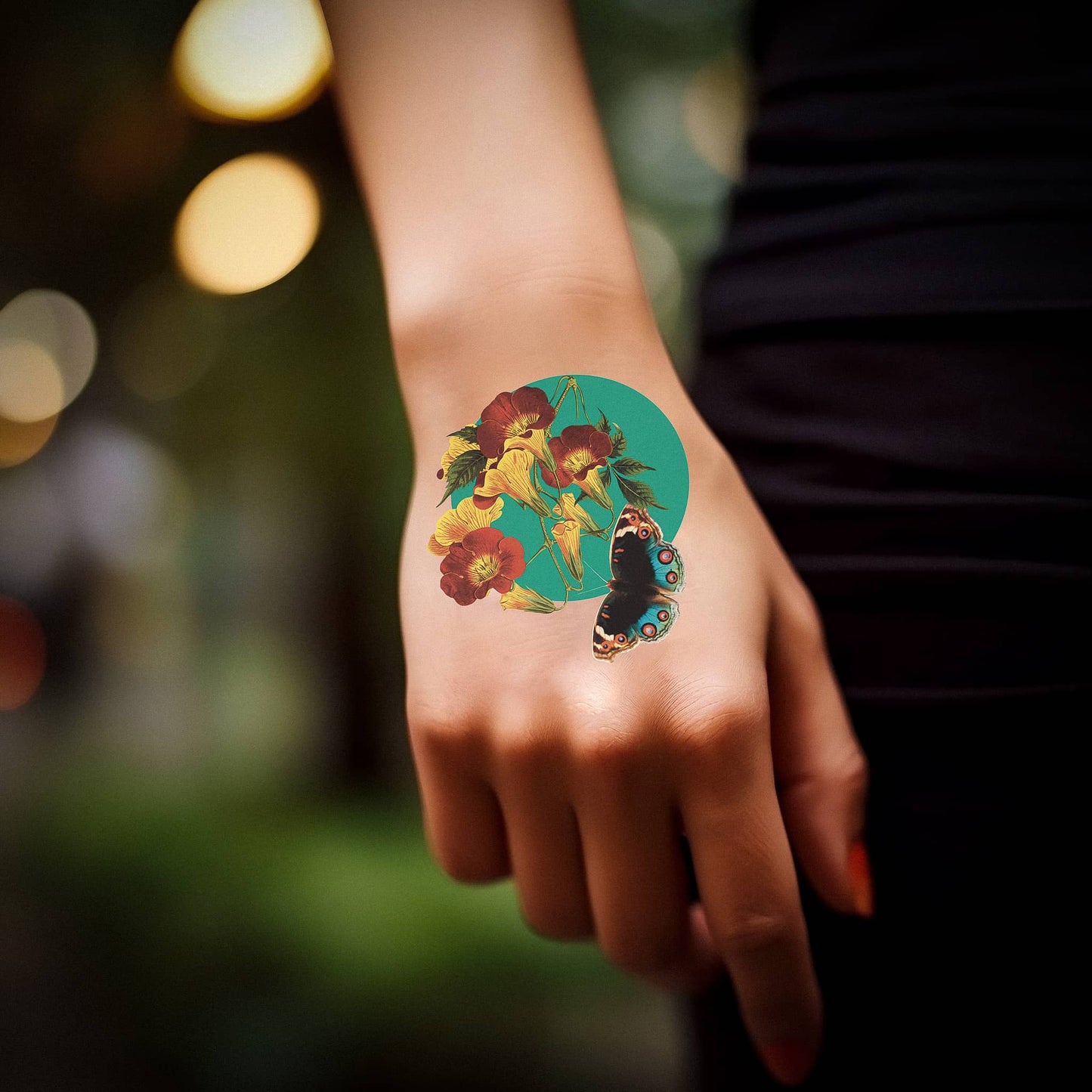 Shipping Policy

Shipping Costs

Shipping costs are based on weight and automatically calculated through the fulfillment service we use. Purchased Digital goods that are downloaded have no shipping costs.

--

Domestic Shipments

Shipping generally takes 7 – 10 business days, depending on your selected shipping method. Please note that shipments to US territories and APOs can take an additional week or two.

--

Worldwide Shipping

We are currently only shipping to the US. However, when we hear requests for international shipping, we may just update this policy to accommodate. 

--

Partial Shipping

We are unable to ship partial orders at this time. Any orders containing a pre-ordered item will not ship until the pre-ordered item is released. You can refer to the product page in the shop for any pre-ordered item to see its estimated ship date.

Returns

In most cases, we are able to accept returns or replace items up to 3 months after the order date. The item(s) must be clean, unwashed, and in its original packaging, if applicable.

Please note that shipping fees and commissioned artworks are non-refundable.


We are unable to process direct exchanges of merchandise. For some orders, we can accept a return for a refund. You are free to reorder the item in the size/color/cut that you prefer. If you would like to return an item for a refund, please email us at (info@naturah.net).

-

Damaged Item

Send us an email (info@naturah.net) and describe the kind of damage that the item has incurred. Pictures are appreciated.

Once we receive your email, we will set up a replacement order as soon as possible. Replacement orders usually ship within 3 – 5 business days.

--

Missing Order

Please allow 2 – 4 weeks for your order to arrive when shipping within the US. Get in touch with us at info@naturah.net if your order has still not arrived after that time.

We can reship most lost orders but we will first ask you to verify your address so we know there were no issues that might have caused the package to be returned or misdelivered. Send us an email at info@naturah.net and please include your order number.

If the address needs to be amended in any way, we will need to collect a secondary shipping fee.